Intersectional (Itoh) Peony Culture and Care
Hardy and Easy to Grow Hybrids
---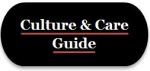 Intersectional or Itoh peonies have become quite popular in recent years due to their ease of care, healthy ornamental foliage and beautiful flowers.  This group of peonies originates from crossing a herbaceous peony with a woody (tree) peony. Flowers more closely resemble the woody peony parent and plant habit is intermediate between the two parents.  Foliage is often glossy and ornamental, lasting through much of the summer without blemish.  Flowers are carried on sturdy stems that need no staking.  An added bonus is that they may be grown in the same climate zones as herbaceous peonies!
Intersectionals are excellent plants for gardeners that would like an easy growing peony that is a bit on the unusual side.  At this time 'Garden Treasure' is the only cultivar that is recommended as a cutflower, but others are sure to follow as new introductions occur.  Vigor and health characterize this group and are valued for their excellent garden and landscape habits.
Culture and care for Itoh peonies is the same as for herbaceous peonies in Wisconsin. See Herbaceous Paeonia Culture and Care.