Woody Peony (tree peony) Culture and Care
Diversity and Beauty-Not Difficult to Grow!
---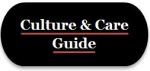 While often marketed as 'Tree Peonies' this group is best referred to as 'Woody Peonies'.   Seldom do woody peonies become tree size in stature, but rather, are small shrubs-most only growing to 3 to 5 feet in height in good conditions.   Plants may have many stems and be wider than they are high.   They are characterized by woody stems that persist through winter which produce flowers in early spring.   Flowers are very large in comparison to other peonies and have a wide variety of forms and color-all depending on the specific cultivar.
Stems on woody peonies are typically  short lived in Wisconsin (2-5 years) due to climate conditions which naturally kill older stems.   Woody peonies are quite capable of replacing lost stems from basal shoots (ground shoots).   While older stems add height to the plants, youthful stems from the ground are more vigorous and keep the plant in a healthier state.    Most cultivars are as easily grown as their more common relatives, the herbaceous peonies and will provide years of enjoyment, given some basic care.
The images galleries below represent cultivars from the 3 main groups of woody peonies.  For further information about each group please see our Culture and Care Article.
Group 1:  Paeonia suffruticosa cultivars (man-made species-hybrid swarm)
Group 2: Paeonia rockii influence cultivars
Group 3: Paeonia lutea hybrids (P. delavayi x P. suffruticosa)